Special Issues -- Available for a Limited Time Only!
Focus on the joy of pure knitting with this collectible volume of 50+ hard-to-find projects that require no sewing-needle assembly!
You'll get patterns for everything from sweaters to socks, rugs to purses and more!
148 colorful, high-quality pages guarantee you'll enjoy every stitch. Order your copy today! Better yet, download now and let the knitting begin immediately!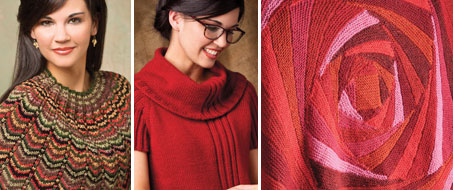 Make the most of your precious crochet time with these 46 EASY-to-stitch afghan patterns!
Your creativity will soar as you make up these beautiful designs in luscious textures for fine-, light-, medium and bulky-weight yarns.
Claim the promise of hours of pure crochet PLEASURE packed into one convenient 116-page collection – order (or download) your copy today!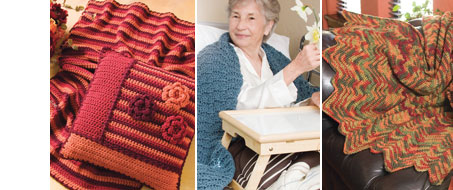 45+ toasty crochet projects are yours for the stitching in this special 148-page collectible edition from the editors of Crochet! magazine.
Let your creativity soar with these easy-to-stitch hats, sweaters, blankets, neck warmers, gloves, throws, socks, and so much more!
All skill levels, loads of nifty gift ideas too! Save on shipping by downloading this must-have collection to start your crochet fun immediately!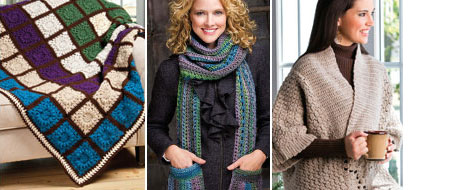 From easy-to-apply acrylic stones to zipper flowers that are fun to create, enjoy dressing up handcrafted cards with the perfect embellishments.
Your creativity and card-making joy is guaranteed to soar as you sift through these super-creative ideas.
112 distinctive projects packed into 148 colorful, detailed pages make this an essential reference volume for you: Order today (better yet, download immediately!).